Serengeti National Park
Tanzania's oldest and most popular national park, with unforgettable scenery!
The World Heritage Site of Serengeti is one of the must-dos on your list in a trip to Tanzania. This ecosystem is the home to over 2 million wildebeest, 1 million gazelle, 300,000 Zebras and 70,000 buffalo. Other species that are numbered into the thousands are giraffes, leopards, spotted hyenas, elephants, hartebeests, topis, elands, lions and warthogs. The park boasts over 500 species of birds and has the highest concentration of large predators in the world.
Serengeti, which is approximately 25000sq.km, gets its name from the Maasai Word "Siringitu", meaning "endless plains" because large stretches of the land have no dense forest growth. This makes an excellent setting to view wildlife and a setting unique to this part of the world. The plains animals frequently flock to these open stretches of land since it allows them to sense predators. This leads to a very diverse variety of predator-prey interaction and a clear view of the action for onlookers.
This park is famous, among many other things, for the Great Migration, a thousand kilometer circuit of wildebeest moving across the plains in pursuit of the rains. Part of the migration is the crossing of the River Mara into Kenya, which leads to famous hunting scenarios involving both terrestrial and aquatic predators.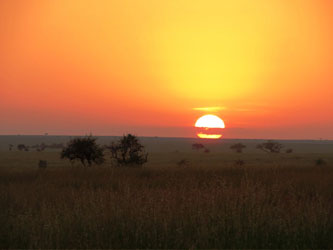 Recommendations:
We recommend spending at least 2 days here to have sufficient time to take in all the sites of this large park!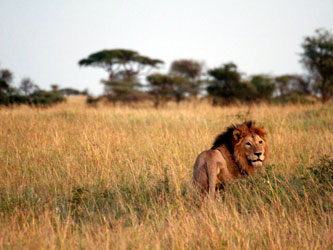 Lion in Serengeti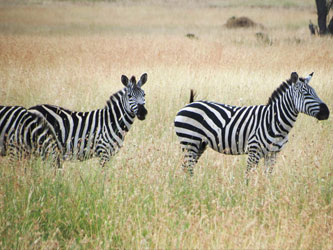 Zebras in Serengeti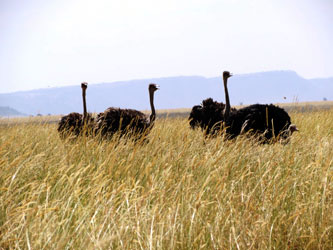 Ostrich in Serengeti
Location: