Tarangire National Park
Known for its herds of elephants, and named after the grand Tarangire River!
This fact has particular importance during the dry season when migrating animals come to this area to take advantage of the water.
The main attraction here is the elephants; this park has herds of up to 300 elephants that dig the dry river bed in search of water. Another draw are the numerous baobab trees in the park, a tree unique to Africa.
Moreover, Tarangire National Park has the greatest concentration of wildlife outside the Serengeti ecosystem: migratory wildebeest, zebra, buffalo, impala, gazelle, and hartebeest. With over 550 species, the park is also a haven for bird enthusiasts.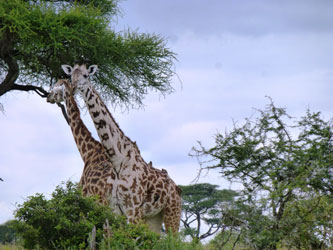 Giraffes in Tarangire National Park
Recommendations:
We recommend visiting during dry season (June-October), when animals gather in the park to drink from the river!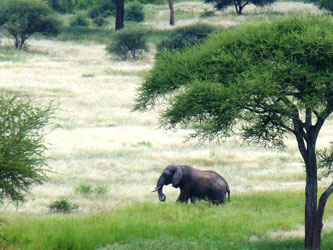 Elephant in Tarangire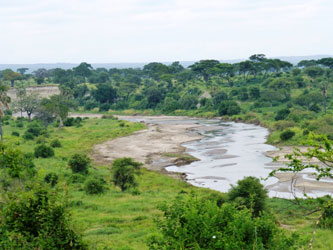 Tarangire National Park view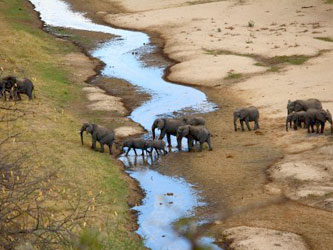 Elephants in the river of Tarangire
Location: