Materuni waterfalls
"Admire the beauty of the Kilimanjaro region in Materuni by visiting a spectacular waterfall and explore the surrounding nature of this area!"
The Materuni waterfalls are situated on the slopes of Mount Kilimanjaro, near a small town called Uru. On the tour you will walk around the town and explore a tropical forest with coffee and banana plantations, hundreds of trees and wild flowers. At the end of the journey you will see the melting snows of Kilimanjaro: the Materuni waterfall. Bring your swimsuit on a hot day and take a refreshing dip!
Enjoy a guided tour of the coffee-making process with local farmers who show you how they collect beans by hand and roast them. Finish the day off by enjoying a cup of freshly brewed coffee you've taken from bean to brew all by yourself.
This trip is one of the best ways to see what life is like in the Kilimanjaro region and a great way to admire its spectacular natural beauty.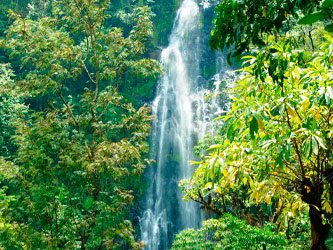 Materuni waterfalls
Recommendations:
We recommend tasting the area's local delicacies – banana beer and kitimoto (made from pork).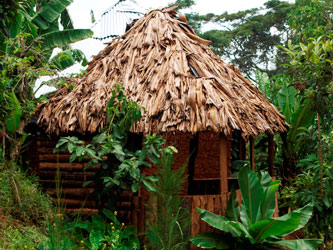 Materuni Hut village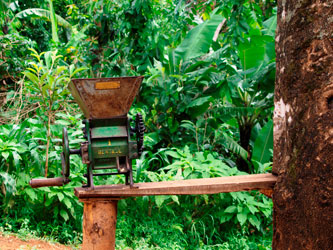 Materuni coffee tour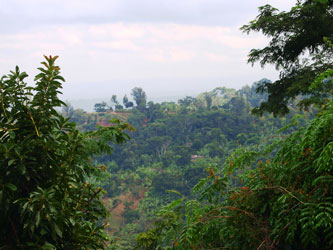 Materuni rainforest
Location: