Arusha National Park
A small but beautiful park with varied landscapes!
Arusha National Park is one of the smallest National Parks in Tanzania. The landscapes are diverse and include a crater, lakes with numerous flamingos, a montane forest, and Mount Meru. Mt. Meru is Tanzania's second highest mountain at 4566 meters and can be climbed in three to four days. Moreover, on clear days, one can see a stunning view of Mt. Kilimanjaro from many places within the park.
Though this park is small, it features a rich variety of wildlife: Abyssinian black and white colobus monkeys, Vervet monkeys, red forest duikers, hippos, elephants, giraffes, buffaloes, and bushbucks. In addition to this, more than 400 species of birds have been recorded in the park!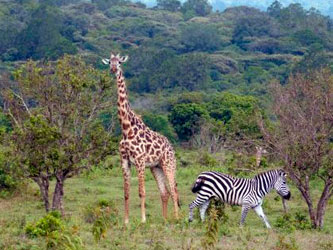 Giraffes and zebras in Arusha National Park
Recommendations:
We recommend adding a walking safari to your game drive in this national park!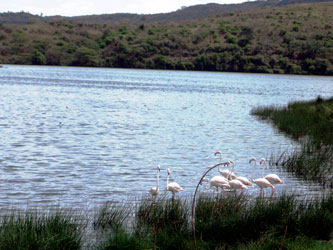 Momella lake flamingos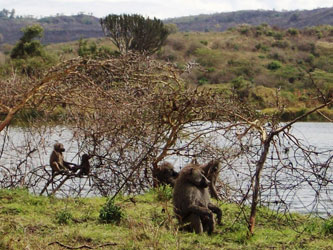 Baboons in Arusha National Park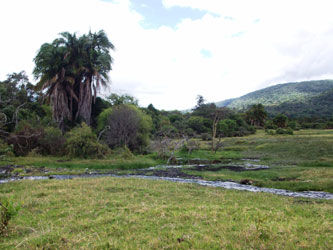 Safari Arusha National Park
Location: