Hotsprings
A natural pool in the middle of the desert – a very refreshing experience!
Hot Springs, or "maji moto" in Swahili, are natural pools of warm, clear water that bubble up from underground. This place is an oasis in a semi-desert area. It is a small pool that is 7 meters deep and due to the clarity of the water, you can see all the way to the bottom. The trip out to the springs takes you through an arid desert area where you will see several magnificent Baobab trees. As you reach your destination, you will be surprised to see lush greenery and an oasis within.
On this excursion, you will spend a day swimming, sunbathing, and relaxing among palm trees. There is even a rope for you to swing on before jumping into the crystal clear springs! Make sure to keep your eyes open for small fish that will nibble at your feet.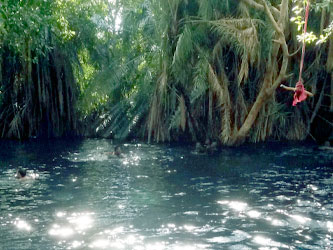 Hotsprings, natural pool
Recommendations:
We recommend trying a hot and fresh 'chipsi mayai' for lunch, the Tanzanian version of a potato omelet with a cold drink!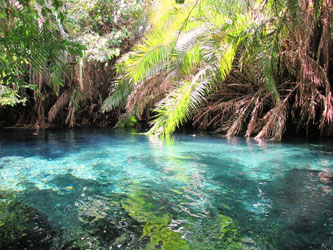 Kikuletwa Hotsprings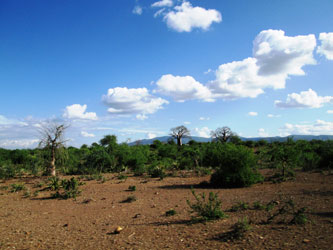 Kikuletwa Hotsprings surrounding area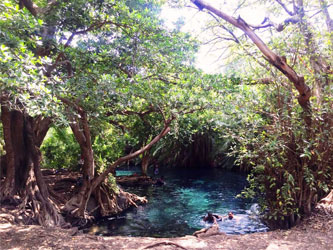 Unexpected paradise hidden in the desert